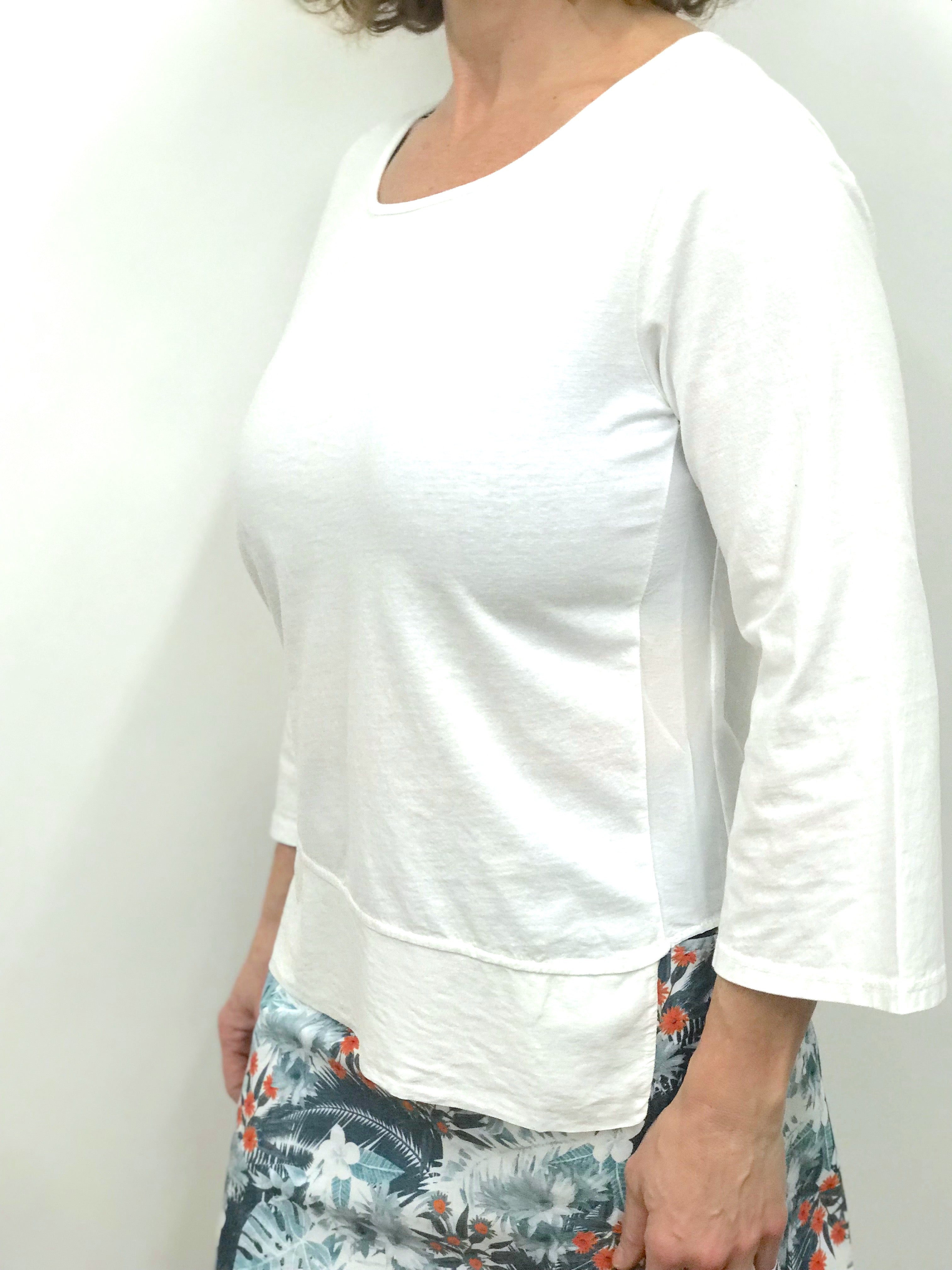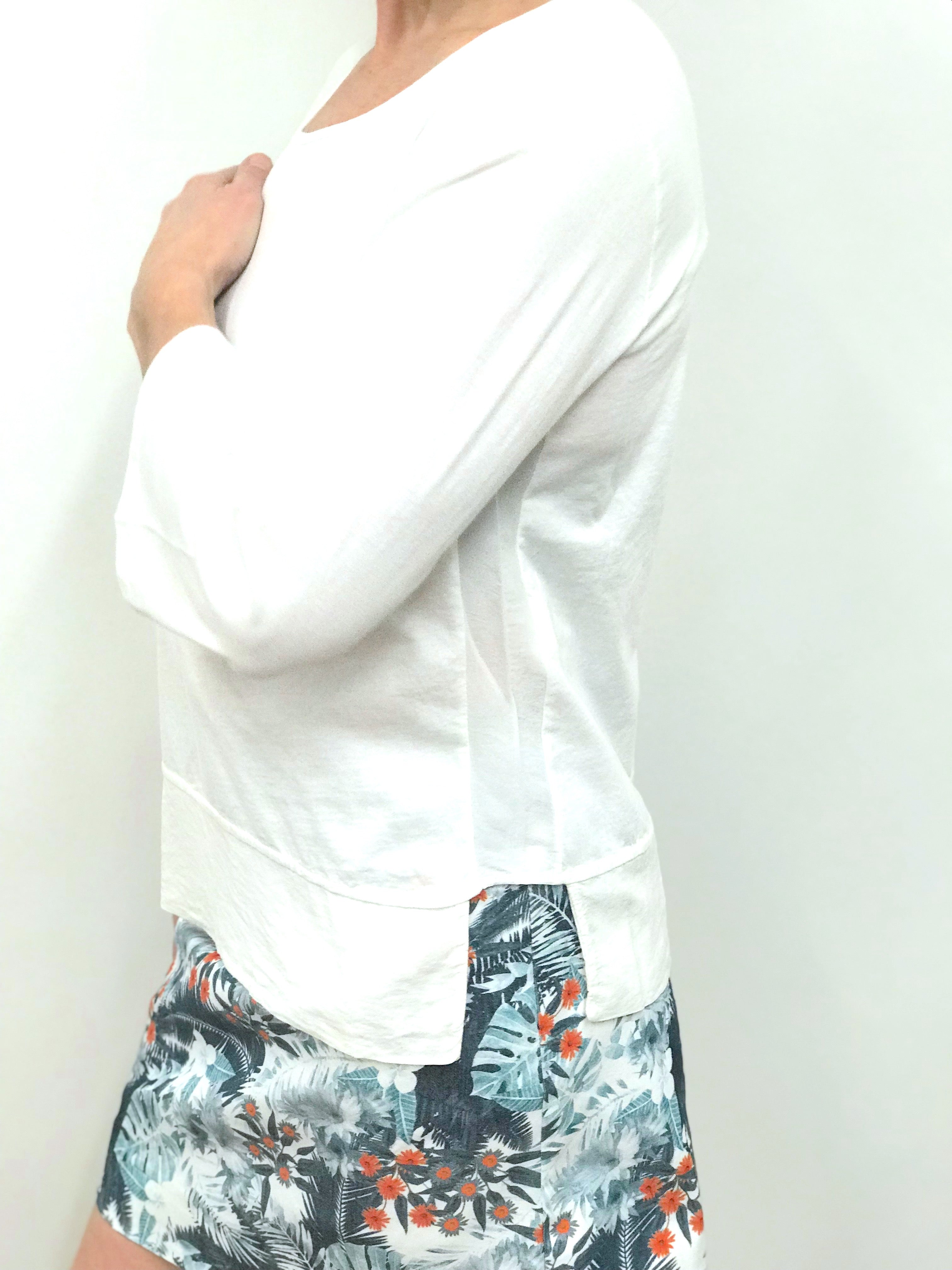 BK&CO
White Tee Shirt
Sold Out
A beautiful combo of fabric perfect for summer.  Easy and breezy makes for a fabulous 3/4 sleeve tee shirt.  We love the slight scoop neck and the knotched hem line for touch of style.
95% cotton, 5% elastam. Hem 100% silk.
Available in sizes S-XL
Made in USA. By Bacci.