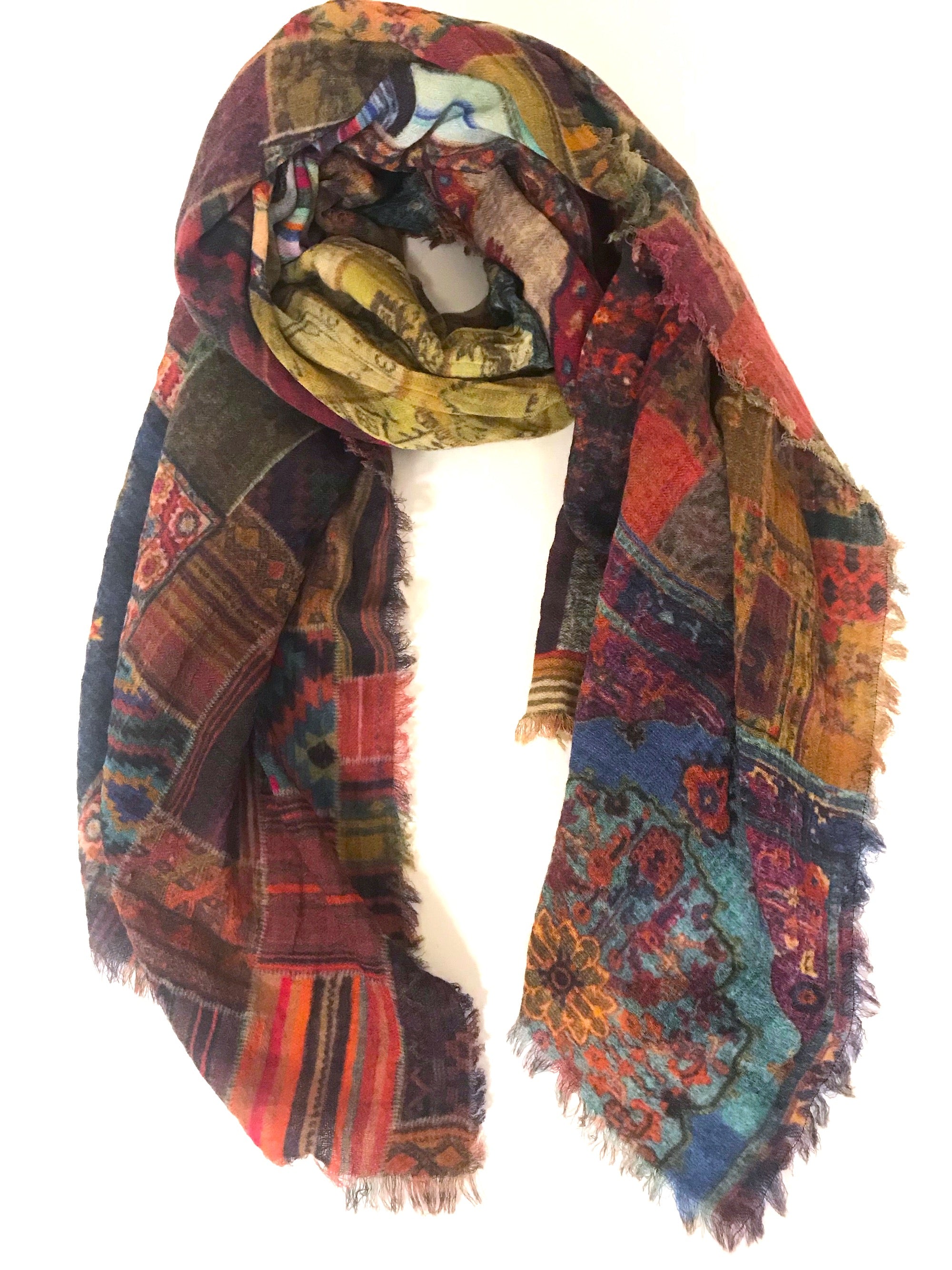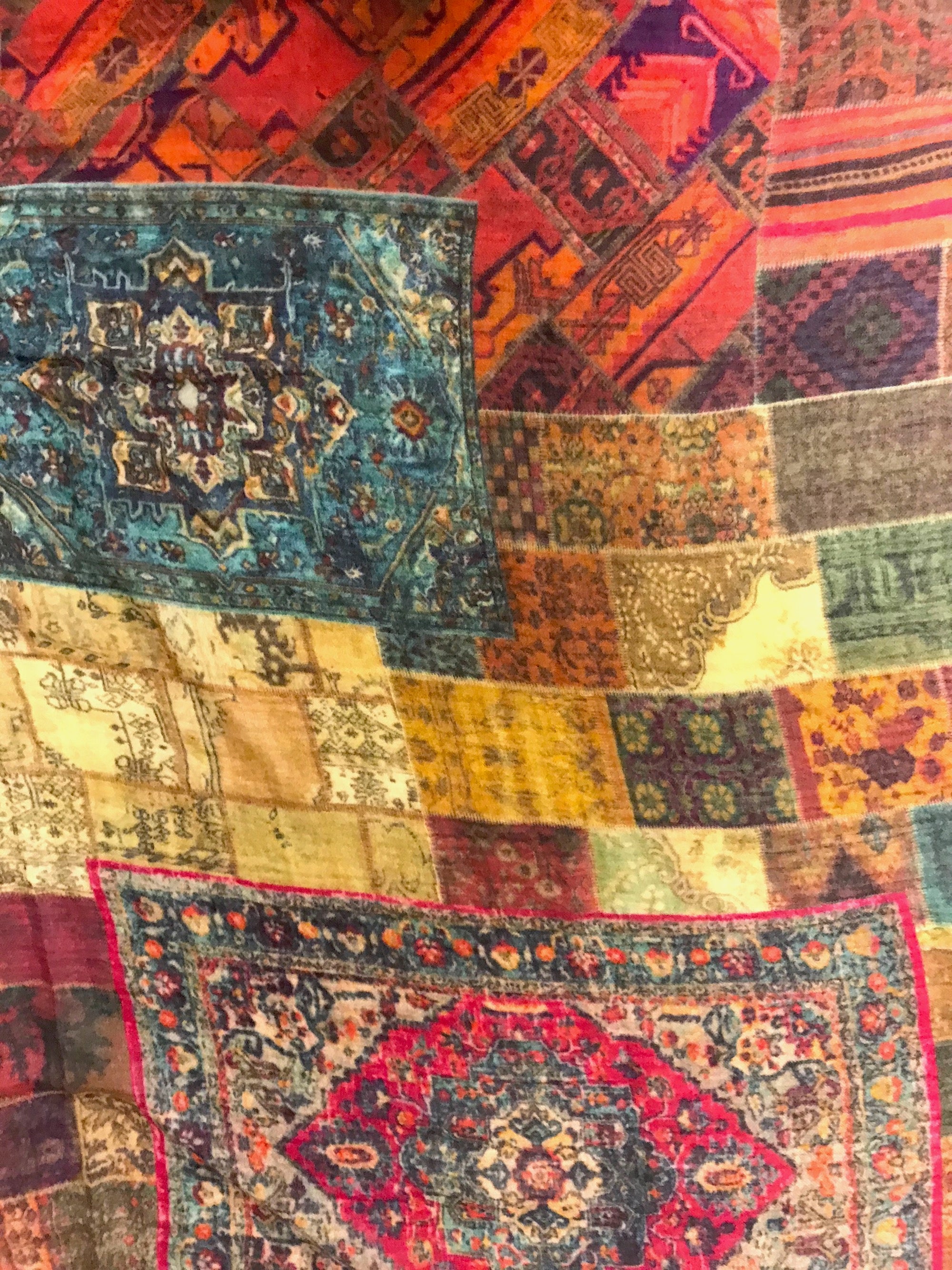 Tolani
Colorful Digital Scarf
Sold Out
This is a scarf that speak as you walk into the room.  The colors are unique and the pattern is exceptional.  Add a splash of color and rearrange it on your neck or shoulders to suit your outfit of choice for a great day!
75% Wool  25% Modal. 
Made in India. By Tolani.